ROV Simulation System
3D ROV Simulation System
The 3D ROV simulator consists of 2 different applications: an overlay application and a supervisor application.
The overlay application has no direct user interaction, and serves to render video with overlay graphics in a monitor.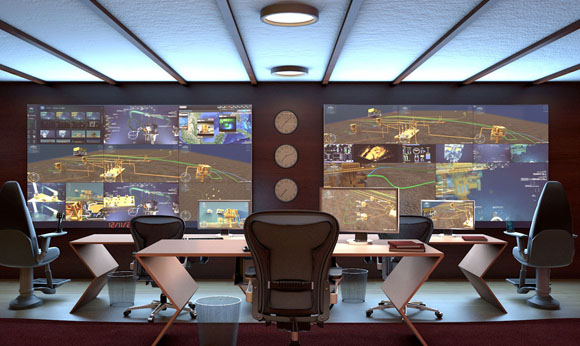 In the Supervisor application you can:
· Manage Worksites
· Manage Mission (jobs) for Each Worksite
· Configure Overlays
· Manage Telemetry Inputs
· Manage the Overlays for Each Video Output
· Adjust System Units (feet, meters)
· See System Health (alarms)
Functions of Simulation System
ROV Model Design
ROV simulator provides project managers and engineers an enhanced 3D digital view, with accurate GIS positioning and contextualized data of the entire subsea environment.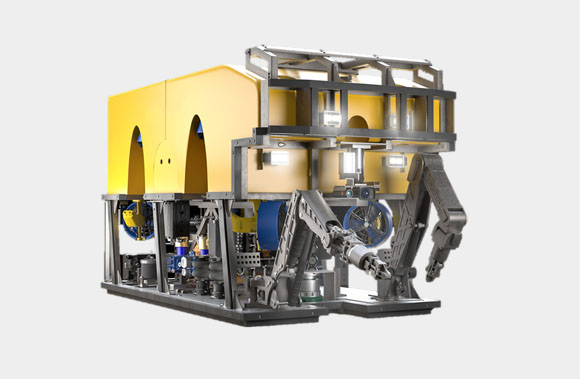 The ROV model design provides users with main features:
· Visualization and Situational Awareness
· Early ROV Accessibility Studies
· Field Measurements
· Risk Visualization
· Geographical Risks Identification
· Collaboration and Communication
Augmented Reality
The first and most advanced augmented reality system for ROVs. Pilot safely and efficiently with the help of waypoints, checkpoints and flight paths. Similar to a jet fighter's HUD, have multiple targets overlayed on the screen indicating its precise position.
3D Viewer
ROV OS is a complete solution that seamlessly integrates a geographical information system with a powerful 3D Engine, allowing users to create virtual scenarios driven by real world information.
Supervisor Station
The perfect tool for supervisors organize worksites, keep track of every mission, and manage its data in real time. Monitor multiple assets with live positioning data, including multi-ROV operations. With a user friendly and intuitive design you can navigate with extreme ease and precision.
Overlay Management
Manage overlay profiles, adding all relevant information instantly reflecting changes to the pilot's screen
Command Control System
Functions of overlay system are as follows:
· Camera Viewer
· Media Gallery
· Dive Log
· Digital Video Recorder & Playback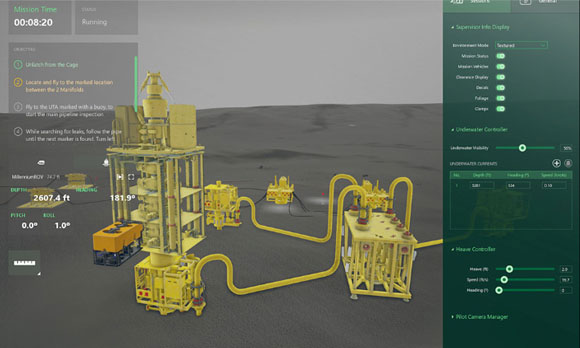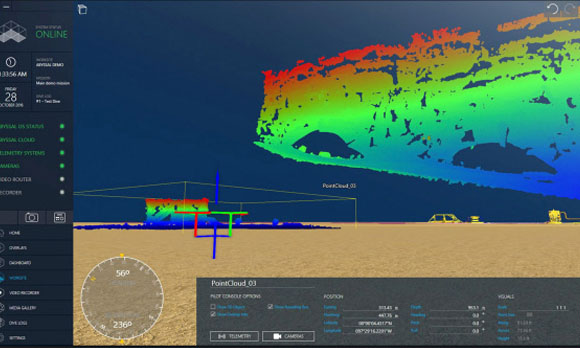 Maximizing Operational Efficiency and Reducing Risk