Media
The Certification of Venture Business

2020.02.07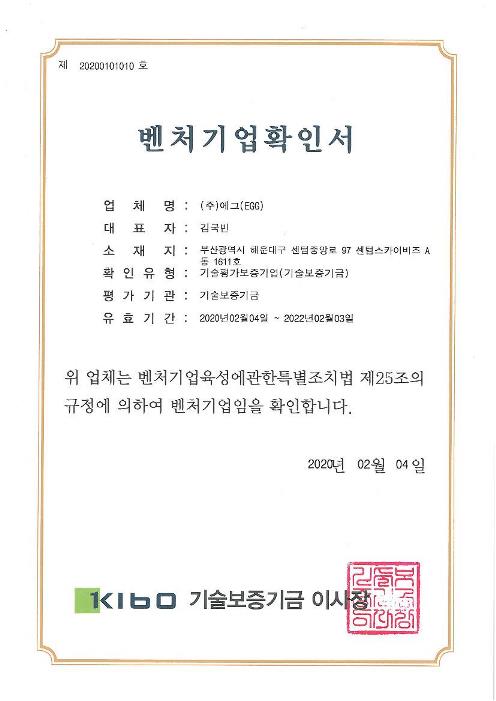 EGG has extended the Certification of Venture Business. It was notified by Korea Technology Finance Corporation(KOTEC) on Feb. 05. 2020.
It is assessed when a firm satisfies all the requirements to be a Venture Business pursuant to the rules and regulations set by related law - 'Act on Special Measures for the Promotion of Venture Businesses'
When a company gets the certification, many benefits are allowed in the financing, Taxation.. etc. and EGG got the certification on 2013.